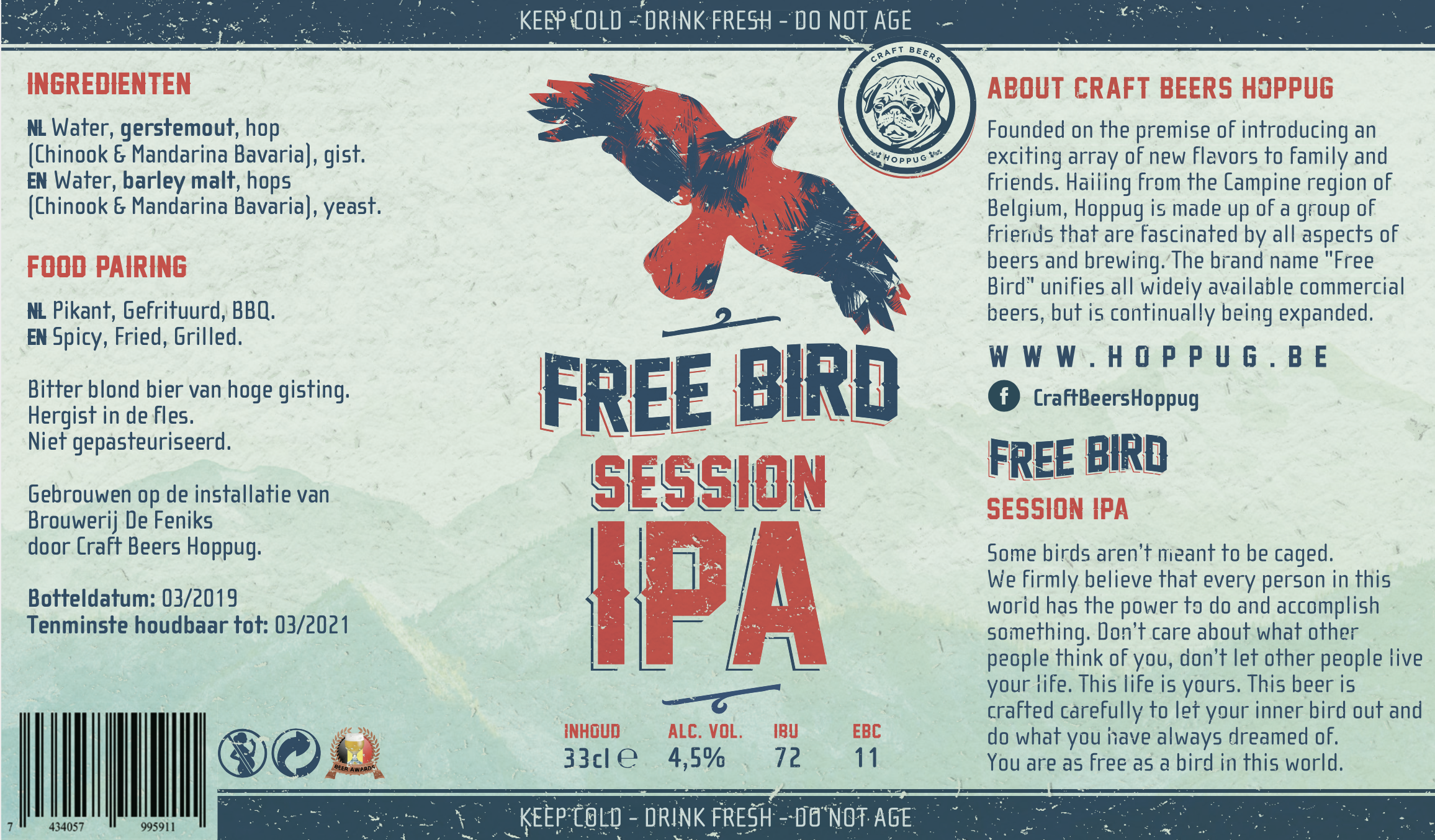 FREE BIRD SESSION IPA
Een heerlijk doordrinkbaar bier met zorgvuldig uitgekozen Duitse en Amerikaanse hopsoorten. Met zijn 72 IBU's en 11 EBC is het een bitter blond bier van hoge gisting. Ideaal om in de zomer van te genieten op terras, of in de winter in je zetel. Je moet je niet schuldig voelen, het bezit maar 4,5% alc.
MOTIVATIONAL
Some birds aren't meant to be caged. At Craft Beers Hoppug we firmly believe that every person in this world has the power to do and accomplish something. Don't care about what other people think of you, don't let other people live your life. This life is yours. This beer is designed and crafted carefully to let your inner bird out and do what you have always dreamed of. You are as free as a bird in this world.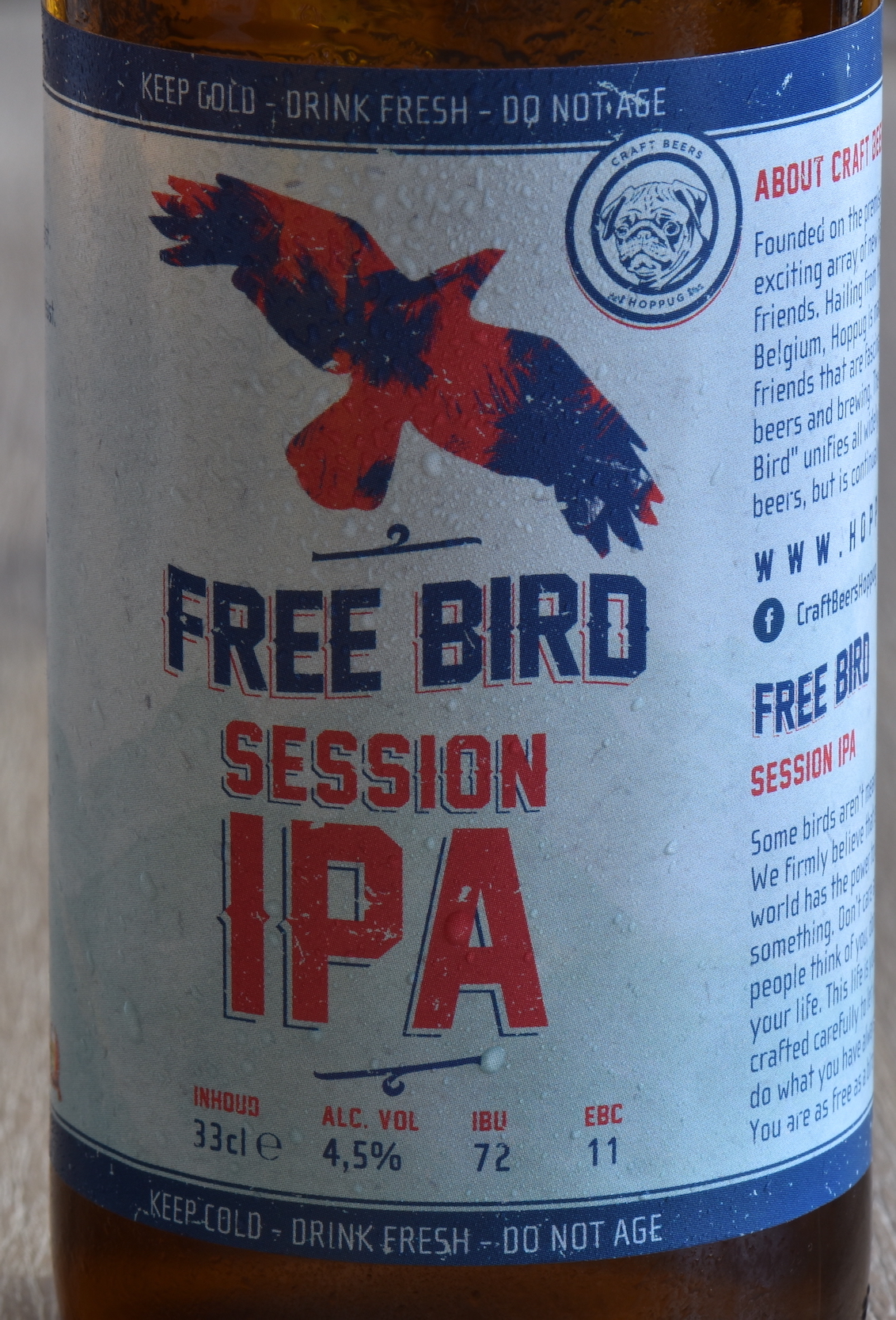 Het belangrijkste onderdeel in onze IPA, de hop!
MANDARINA BAVARIA
Mandarina Bavaria is een dochter van de Cascade hop en is op de markt gebracht in 2012.
Deze hop wordt gekweekt in het Hop Research Institute in Hüll en heeft een aangename fruitigheid in bieren. Specifieke aromabeschrijvingen zijn fruitig en citrus, met name verschillende tangerine- en citrusaroma's.
Deze hop wordt intens gebruikt in de Free Bird om de smaak af te geven van verschillende citrusaroma's, waarvan je Mandarijn goed zal herkennen.
CHINOOK
Gekweekt in 1985 in Washington, USA. Deze hop wordt gebruikt zowel als bitterhop en aromahop.
Chinook zorgt voor een aroma van pompelmoes en den.
In de Free Bird wordt Chinook gebruikt om de aangename bitterheid en om de aroma's van de dryhop-fase te stabiliseren.
Hierna volgen enkele tips bij welke soort gerechten je de Free Bird het beste kan drinken. Voel je echter vrij om zelf nieuwe dingen te proberen en te experimenten. Heb je een lekker gerecht gemaakt op basis van de Free Bird? Laat het ons weten en het gerecht komt bij op deze pagina.