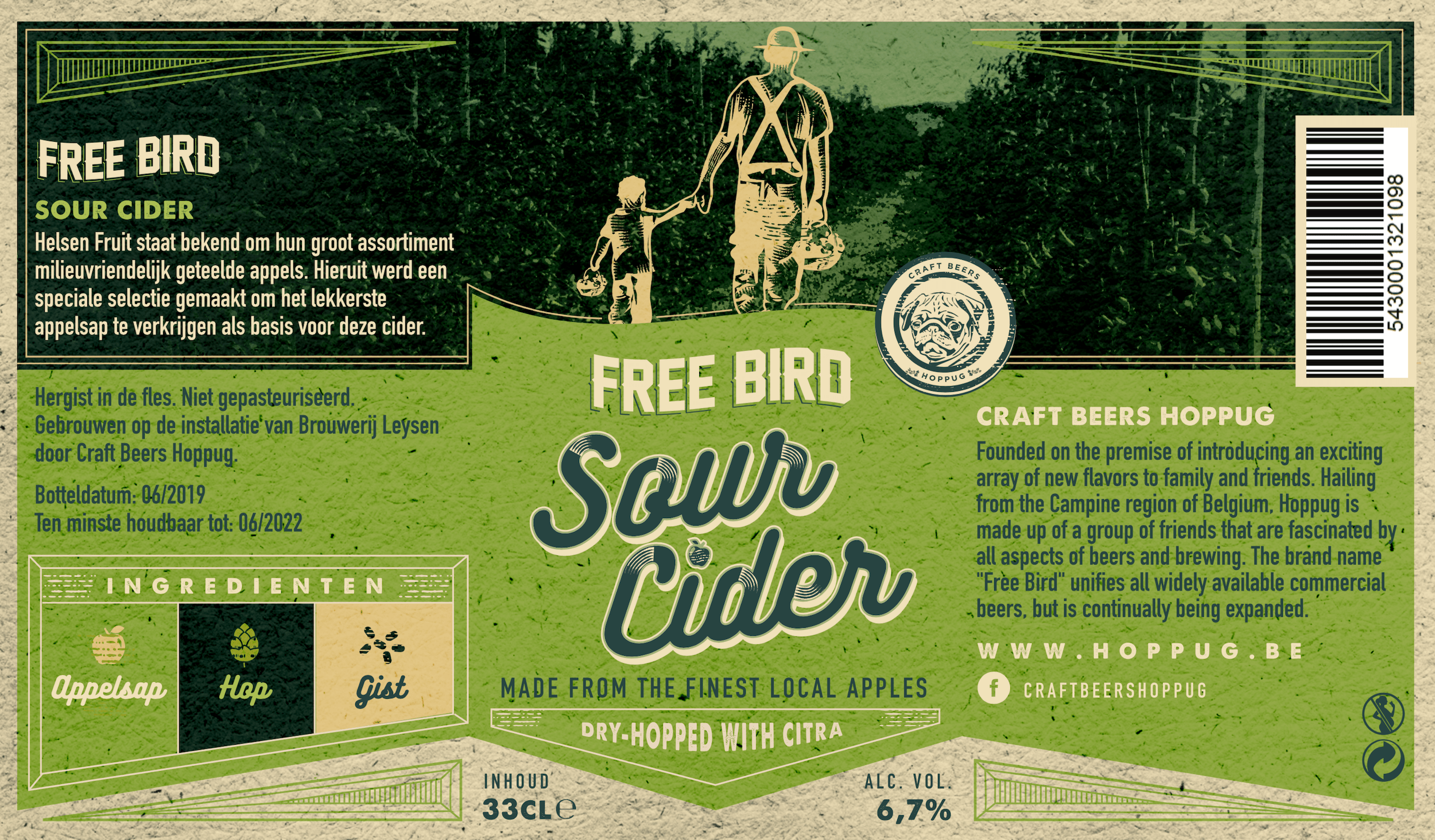 FREE BIRD SOUR CIDER
De Free Bird Sour Cider is een mild zure cider van het type 'hard cider'.
Het is een sprankelende cider met een iets hoger alcoholgehalte dan gewoonlijk, namelijk 6,7% alc. Voor deze cider zijn er enkel natuurlijke ingrediënten gebruikt, appelsap, hop en een saison-gist. Er zijn voor de rest géén toevoegingen zoals suiker, zoetstoffen of bewaarmiddelen aan toegevoegd.
De cider is droog in de afdronk, met een lichte hoppige toets komende van de Citra hop. Deze is gebruikt als dryhop nadat de gisting voltooid was.
Op zijn best wanneer hij koud gedronken wordt!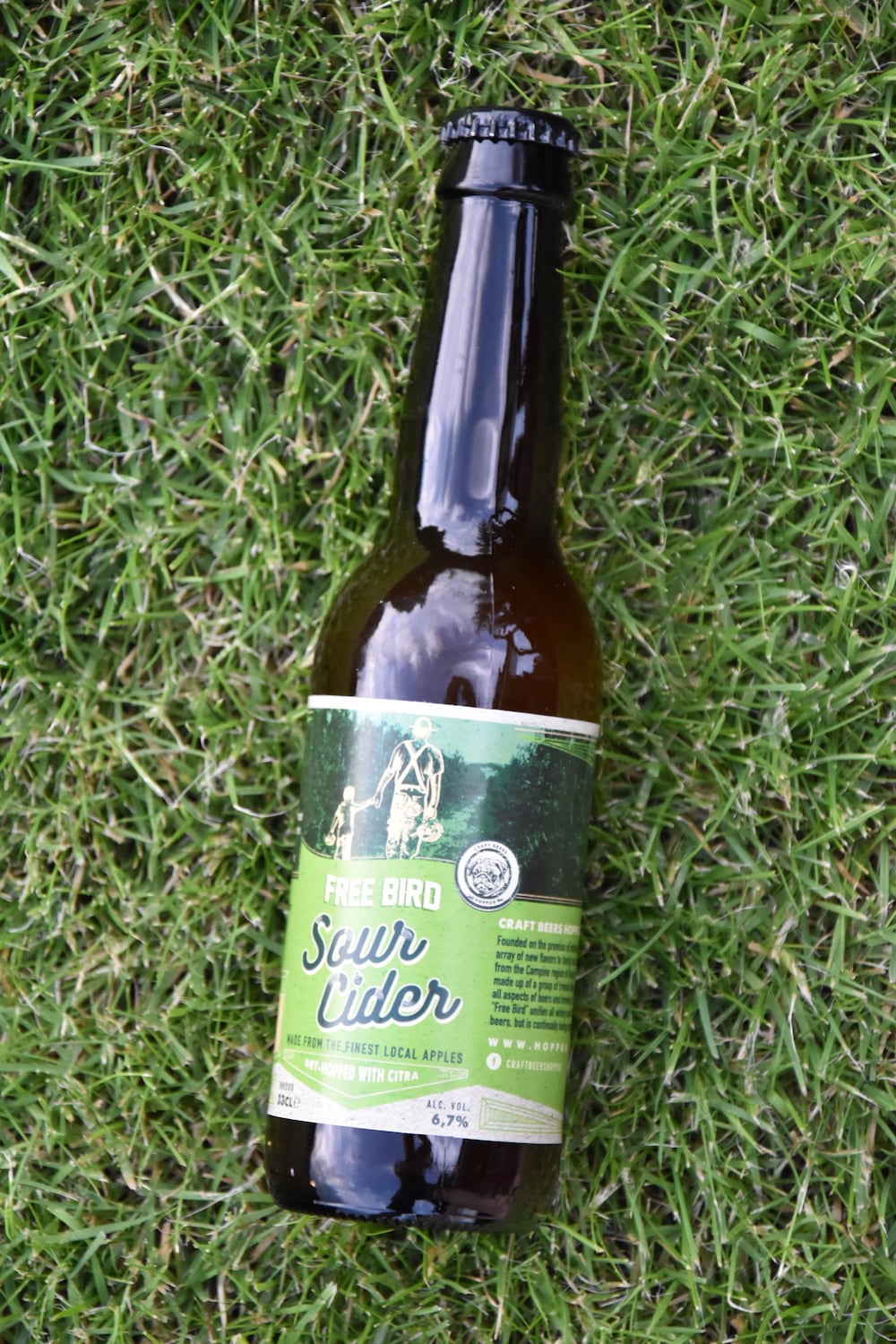 FRUIT HELSEN
Helsen Fruit is een familiebedrijf te Geel-Stelen.
Ze staan bekend om hun groot assortiment milieuvriendelijk geteelde appels.  Hieruit werd een speciale selectie gemaakt om het lekkerste appelsap te verkrijgen als basis voor deze cider. Er zijn geen suikers of bewaarmiddelen toegevoegd, noch aan het sap, noch aan de cider.