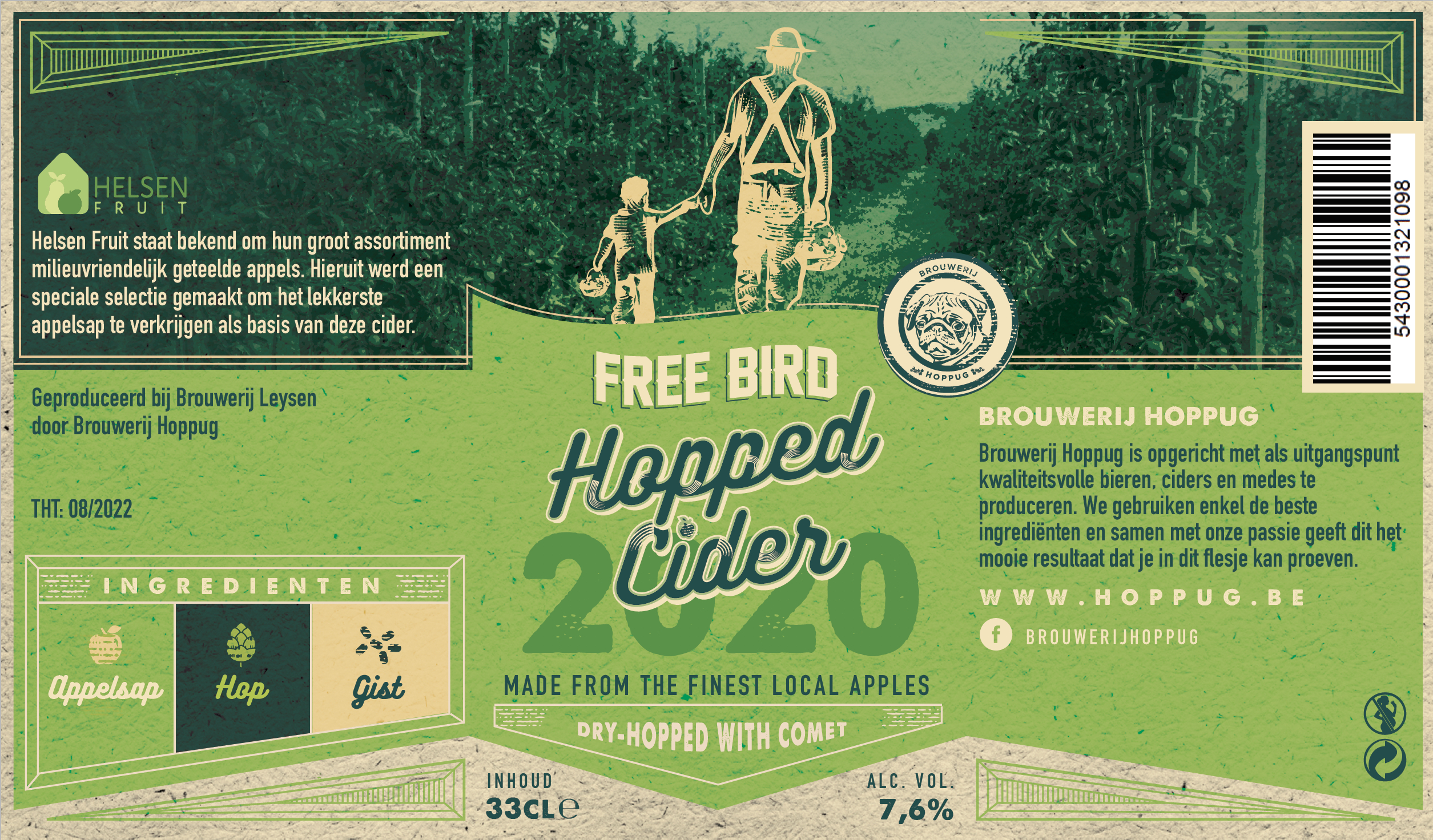 FREE BIRD HOPPED CIDER
Sluit je ogen, je bent op een zomers terras.
Dat is het gevoel dat je krijgt bij het drinken van onze cider volgens Cidrotheque in Brussel.
Sinds vorig jaar werken wij van Hoppug met Helsen Fruit samen om een lokale en unieke cider te crëeren. Het sap van een speciale selectie appels van Geelse bodem laten we vergisten tot een heerlijke cider. Onze cider krijgt zijn unieke karakter door de toevoeging van hop.
Onze Hopped Cider 2020 (7,6%) heeft een floraal/citrus fris karakter, bovenop de eerder droge toets en afdronk. Verwacht dus geen kunstmatig zoete cider, maar een natuurlijke friszure dorstlesser, ideaal voor een zomers terras.
Type: Hard Cider / Hopped
Alc.: 7,6%
Geen toevoegingen zoals artificiële suikers of bewaarmiddelen.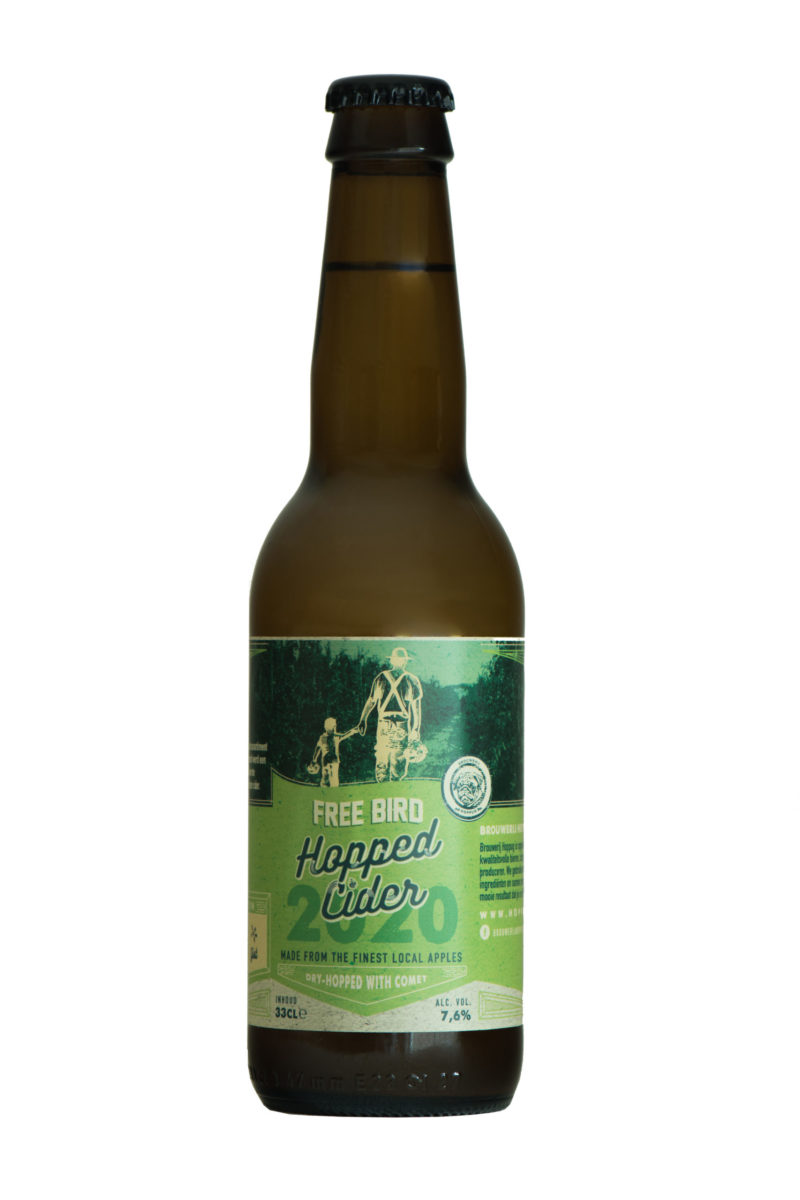 FRUIT HELSEN
Helsen Fruit is een familiebedrijf te Geel-Stelen.
Ze staan bekend om hun groot assortiment milieuvriendelijk geteelde appels.  Hieruit werd een speciale selectie gemaakt om het lekkerste appelsap te verkrijgen als basis voor deze cider. Er zijn geen suikers of bewaarmiddelen toegevoegd, noch aan het sap, noch aan de cider.